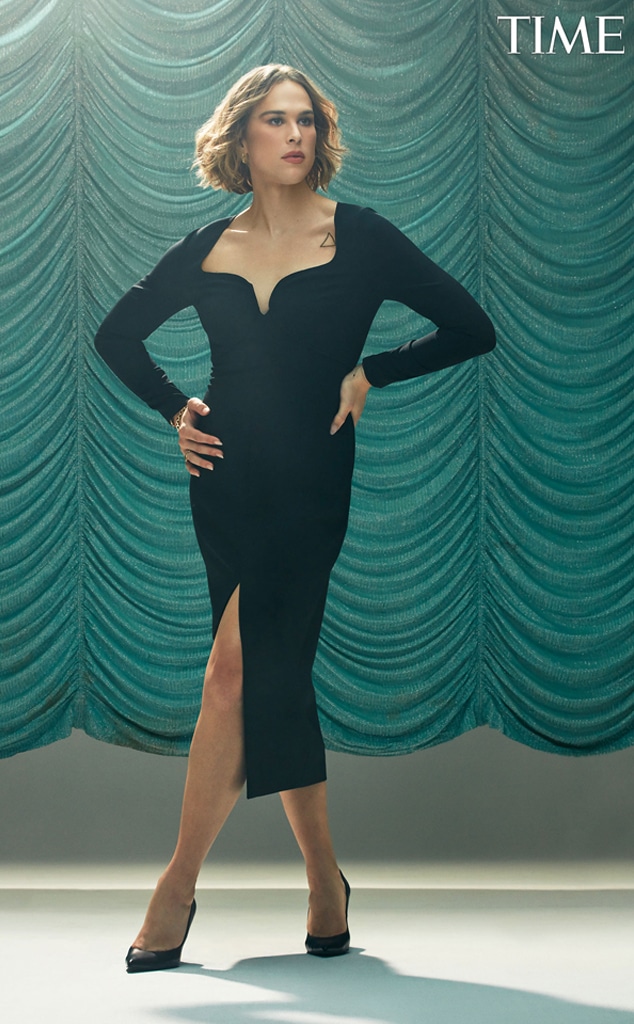 Gizelle Hernandez for TIME
Tommy Dorfman is reintroducing herself as a trans woman.
 
In an interview with novelist Torrey Peters for TIME Magazine, the 13 Reasons Why star opened up about her transition publicly for the first time.
 
"For a year now, I have been privately identifying and living as a woman—a trans woman," Tommy shared. "It's funny to think about coming out, because I haven't gone anywhere. I view today as a reintroduction to me as a woman, having made a transition medically."
"Coming out is always viewed as this grand reveal, but I was never not out," she continued. "Today is about clarity: I am a trans woman. My pronouns are she/her. My name is Tommy."
Tommy went on to explain that by opening up about her identity publicly, she is able maintain control over her own narrative.
"I've been living in this other version of coming out where I don't feel safe enough to talk about it, so I just do it," she said. "But I recognize that transitioning is beautiful. Why not let the world see what that looks like?"
photosThe Evolution of LGBTQ+ Representation in Film
"So, I kept, on Instagram, a diaristic time capsule instead," she continued. "One that shows a body living in a more fluid space." 
 
The Jane the Virgin star also noted that she does not plan to change her name, citing a personal connection to her first name.
Watch: "13 Reasons Why" Season 2 Answers Big Questions
"I'm named after my mom's brother who passed a month after I was born," Tommy explained. "And I feel very connected to that name, to an uncle who held me as he was dying. This is an evolution of Tommy. I'm becoming more Tommy… I am actually myself."
 
"I love my name, I want to keep my name and give new life to my name," she continued. "I'm really proud of the person that I was, too. I think that's important to acknowledge. I'm proud of who I've been for the last however many years."
Trending Stories1Why Elizabeth Gillies Turned Down an Invite to Ariana Grande's Wedding2Jenna Bush Hager Shares Heartbreaking Letter Her Daughter Sent at Camp3Details on Tarek El Moussa and Christina Haack's Alleged Confrontation
When it comes to her fast-growing career path, Tommy noted that it's "impossible for me to separate my personal and professional transition, because my body and face are linked to my career."
 
"I'm most recognized for playing a bitchy gay poet on a soap opera," she said. "And I feared that by actively transitioning in my personal life, I would lose whatever career I've been told I'm supposed to have. But I'm no longer interested in playing 'male' characters…Sometimes you just have to say, 'No, this is just who I f–king am.'"