"He's Mick [Fleetwood]'s and my love child," Nicks quipped to Rolling Stone early in 2019. "When Harry came into our lives, I said, 'Oh my God, this is the son I never had.' So I adopted him."
Figuratively speaking, of course.
"I love Harry, and I'm so happy Harry made a rock & roll record—he could have made a pop record and that would have been the easy way for him," the "Silver Springs" singer continued. "But I guess he decided he wanted to be born in 1948, too—he made a record that was more like 1975."
Apparently she and Fleetwood share custody, because Nicks also shared with the Daily Mail in 2017 that Styles' friendship with the Fleetwood Mac drummer also goes way back.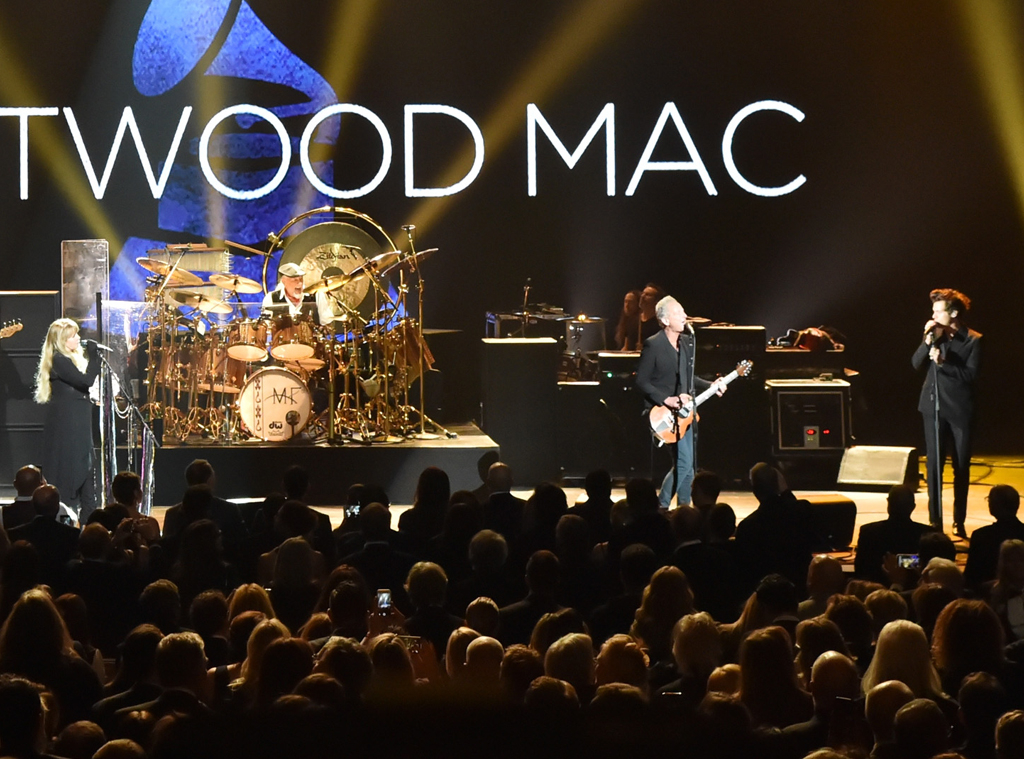 Jeff Kravitz/FilmMagic
"When we did the last Fleetwood Mac show, on my birthday, it was the nicest birthday I'd had in 10 years. Harry Styles brought back a cake. Mick has kind of adopted him," she said. "There are just women in Mick's family and Harry is that tall, lanky musical son he always wanted, so they keep in touch."
A few weeks after that interview, she joined him onstage at the Troubador.