You and your partner split up, and it sucked, and you had to create a whole new normal for your family. It took time, it took tears, and it probably took some money. But the kids come first and you did everything you could to make them feel comfortable and still connected to both of you.
Perhaps you were just really getting into the groove of co-parenting—right in time for a global pandemic that had government officials asking people to stay home as much as possible and try to stay at least six feet away from anyone outside of their own household when they did venture out.
But what if your children only live with you part of the time? Do you have to go without seeing them for weeks? Should you, gulp, move back in with your ex? What is the right thing to do that doesn't involve anyone—not you, not them, not the kids—going crazy?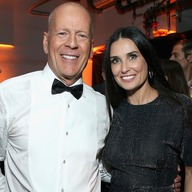 Photos
All Of the Celebrity Exes That Are Social Distancing Together