Employees: We will accelerate our efforts in all areas of Diversity & Inclusion, including advancement, hiring and training. We will educate everyone across the company to better understand race-related issues and have the important conversations—however uncomfortable—through Town Halls, speaker series and mandatory anti-racism and anti-bias training. We will provide additional financial support to our Employee Resource Groups and invest in our diverse talent, providing them with visibility, opportunity and sponsorship, while continuing to strengthen our diversity recruiting strategy. Together, we aim to encourage racial sensitivity and eradicate explicit and implicit bias in the workplace at all levels across Comcast, NBCUniversal and Sky.
Awareness & Education: We will put the full weight of our company's media resources behind highlighting Black voices and Black stories and educating our viewers on diverse and inclusive cultures, perspectives and experiences, by making anti-racism education and inequality awareness a Symphony priority. We will use our platforms across the organization to continue to shed light on societal issues related to race. NBC News will host a series of Town Halls, similar to their 'Can You Hear Us Now' special that aired this past Tuesday, and we will use the X1, Flex, Peacock and Sky platforms to promote and amplify multicultural content.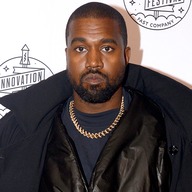 Read
Kanye West Sets Up College Fund for George Floyd's Daughter, Donates Additional $2 Million
Digital Equity: We will deepen our company's long-standing commitment to addressing digital inequities, which disproportionately impact communities of color. Over the last 10 years, Comcast's Internet Essentials has connected more than eight million low-income people to the internet at home. Beyond connectivity, we are scaling up our pledge to provide digital skills training to young people and to upskilling adults with the aim of improving economic mobility. Supporting organizations such as Black Girls Code, which empowers girls of color to become innovators in STEM fields, and BUILD, which ignites the potential of young people from under-resourced communities, are two examples.