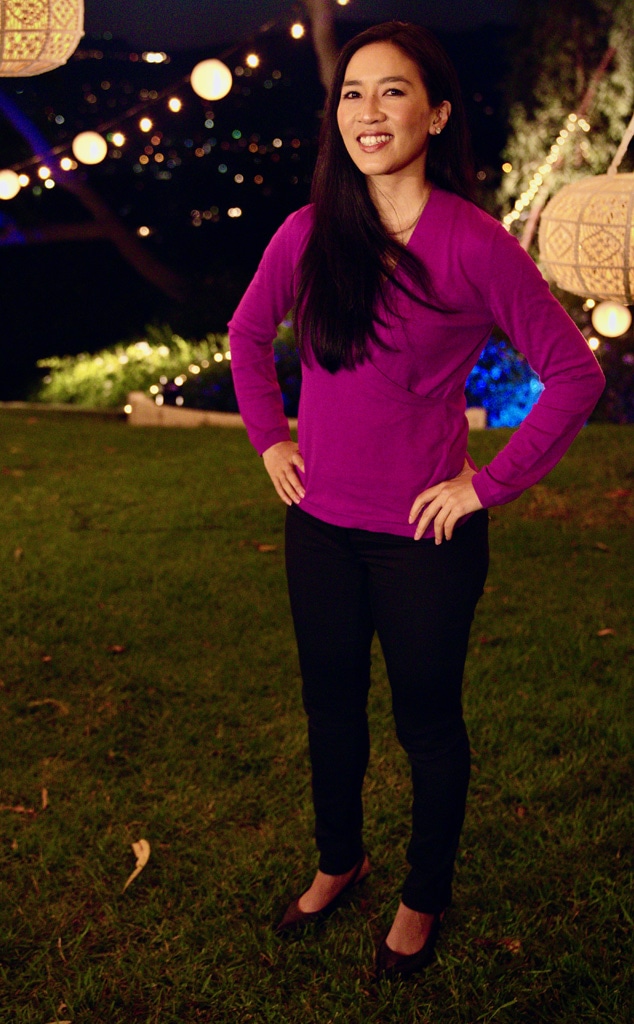 YouTube Originals /RECIPE FOR CHANGE
Michelle Kwan can still feel the adrenaline rush of stepping out onto the ice at her first Olympic Games.
At just 17, the figure skater brought home a silver medal for the U.S. at the 1998 Nagano Olympics. She'd go on to win five World Champion titles, nine U.S. Champion titles and a bronze medal at the 2002 Winter Games—all while triple lutz-ing her way into the heart of many Americans. 
With just weeks remaining until the 2020 Tokyo Olympics, Michelle, now 40, empathizes with the immense pressure many competitors find themselves under at this moment.
"I stress out even thinking about what the athletes are going through!" she told E! News during a recent chat. 
These days, Michelle is using her platform to shine a spotlight on the Asian American Pacific Islander community. Amid an uprise in acts of violence against AAPI individuals, her YouTube Originals special, Recipe for Change, celebrates the community's vibrant culture and confronts its challenges.
Out now on Jason Y. Lee's Jubilee YouTube channel, Kwan is joined by activists, chefs and celebrities for what she described as "cathartic" and "emotional" conversations.
photosUnforgettable Fashion Statements at the Olympics
Read on for our exclusive Q&A with Michelle on all things Recipe for Change, plus the Olympics!
YouTube Originals /RECIPE FOR CHANGE
E! News: Hate against the AAPI community has risen throughout the COVID-19 pandemic. How has that impacted you personally?
Michelle Kwan: Well, to see the uptick and the increase in violence towards AAPI communities, specifically towards our elders and towards women, has been horrific. Seeing an older woman being attacked unprovoked… I see these images and it just breaks my heart. I see these images and I see my aunt, I see my mom, I see my grandfather and it really hits home.
For me, I'm a kid of immigrants. My parents immigrated to the United States in their early 20's. With my dad, it's hard because culturally we do not openly share and talk about things that have impacted us. Being Chinese American, oftentimes it's like keep your head down, just focus on what you have to do and keep quiet. My dad doesn't really talk about it, but it's like pulling these stories out of him. He said that when he first came to the United States, people would call out, 'Hey Chinaman, go back to where you come from.' I think of my father now; he's been in the country many, many more decades longer than the time spent in China. And oftentimes people will ask him, 'Where are you from? You speak English so well!' It's the stereotypes, right? And to me, it's these stories and these conversations that need to be altered in some way.
Trending Stories1Jennifer Lopez Says She's "Never Been Better" Amid Ben Affleck Romance2College Football Star Dead After More Than 50 Shots Fired At His Car3Actor Daniel Mickelson Dead at 23: Kaia Gerber and More Pay Tribute