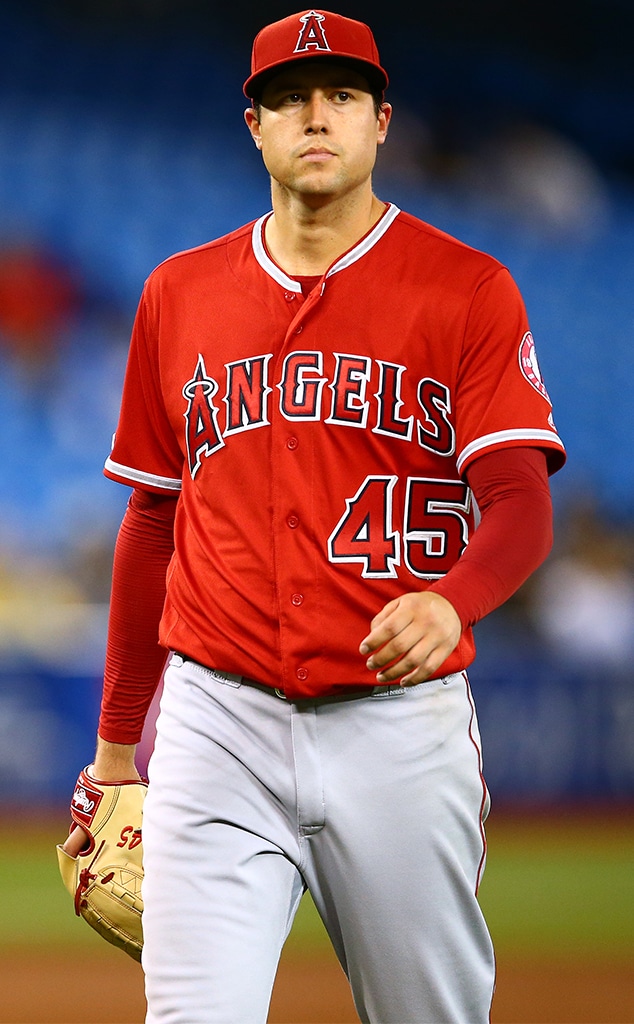 Vaughn Ridley/Getty Images
Tyler Skaggs' family has filed a wrong death lawsuit against the Los Angeles Angels nearly two years after the MLB pitcher was found dead in a hotel room.
According to court documents obtained by E! News on June 29, the parents and wife of Tyler filed lawsuits in Texas and California accusing two former high-level employees and the baseball team of gross negligence and wrongful death.
"The tragedy of Tyler's death was made worse by the revelation that it could have been avoided," the Skaggs family claimed in court documents. "The Angels failed Tyler. And because of this failure, Tyler, who was on the brink of achieving certain and substantial success as a pitcher in MLB, had his life cut short."
In a statement to E! News, Angels spokesperson Marie Garvey said the "lawsuits are entirely without merit and the allegations are baseless and irresponsible." 
"In 2019, Angels Baseball hired a former federal prosecutor to conduct an independent investigation to comprehensively understand the circumstances that led to Tyler's tragic death," the statement read. "The investigation confirmed that the Organization did not know that Tyler was using opioids, nor was anyone in management aware or informed of any employee providing opioids to any player."
photosBaseball Couples We're Root, Root, Rooting For
The statement concluded, "The Angels Organization strongly disagrees with the claims made by the Skaggs family and we will vigorously defend these lawsuits in court." 
Ric Tapia/Icon Sportswire via Getty Images
On July 1, 2019, Tyler was found dead in his Texas hotel room at the age of 27. A toxicology report released by the Tarrant County medical examiner's office determined the Angels pitcher died after choking on his own vomit, which was caused by a lethal combination of opioids and alcohol.
Since his death, Tyler's family established the Tyler Skaggs Foundation, which supports athletic programs and initiatives for children.
And back in October 2020, former Angels employee Eric Prescott King was indicted on two charges including distributing a controlled substance that resulted in Tyler's death.
Trending Stories1Kevin Federline Breaks His Silence on Britney Spears' Conservatorship2Kyle Massey Charged With Felony for Immoral Communication With Teen3Try to Recognize Kim & Kourtney Kardashian in "Disguise" as KidsWatch: Most Shocking Celebrity Deaths of 2020
"[Eric] asks for everyone's patience before forming judgment so that all sides can be heard and facts are brought to light in a straight-forward fashion and not skewed by innuendo or interpretation," his attorney Michael Molfetta previously said in a statement to E! News adding that his client "is eager to respond and to have his opportunity to tell his side of the story."
Eric is also listed as a defendant in the latest lawsuit filed by the Skaggs family. E! News has reached out to his attorney for comment and has not heard back.
According to the attorney representing Tyler's family, the decision to file a lawsuit was not an easy one. "Nothing will ease the pain and heartache of losing their only child and, for Carli, her husband and soulmate," Rusty Hardin said in a press release. "But they want to get to the bottom of the circumstances surrounding Tyler's tragic, untimely and completely avoidable death, and to hold the individuals and entities–including the Angels–accountable for the actions that contributed to it."