Remember when it seemed Kate Middleton was destined for more of a background player role—overshadowed by Meghan Markle's natural charisma, enviable wardrobe and impossibly bouncy blowout?
Yeah, she doesn't either.
But in the immediate aftermath of their November 2017 engagement announcement, it sure felt as though the former actress, 38, and Prince Harry, 35, were destined to be the stars of the ongoing show that is the royal family. Eagerly stepping into their future as ambassadors for Queen Elizabeth II, they attended some 20-plus events in four months, Meghan charming the pants off nearly everyone (save for those who would never be happy to see an American woman of color on Harry's arm), with her friendly handshakes and endearing, if entirely unnecessary, introductions.
Kate, meanwhile, pregnant with now-22-month-old Prince Louis, was slowly cutting back on commitments in anticipation of a six-month maternity leave, her longest yet.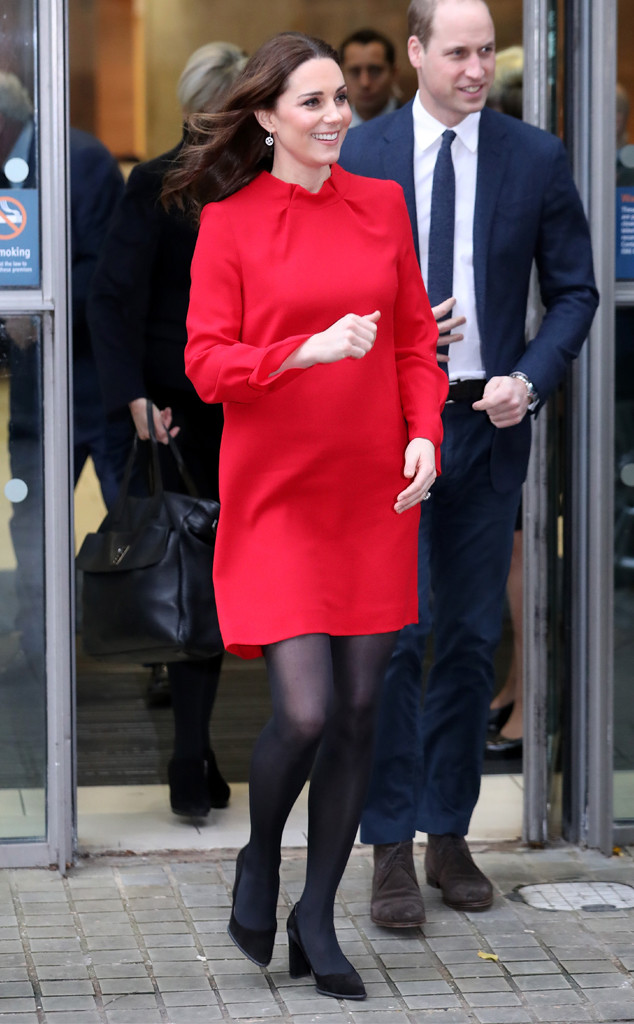 Chris Jackson/Getty Images
What a difference a few years, two babies and an avalanche of nasty press can make. Because as Meghan settles into her new, quieter life on Vancouver Island, Kate is stepping out in a big way, adding revealing interviews to an already full public schedule.
A rare glimpse into her personal life (in contrast, the last time she delved quite this deep was during her 2010 post-engagement interview with Prince William), a source says Kate's decision to open up about mom guilt, her labor experience and why she's happiest when she and her kids are "all filthy dirty" on the Happy Mum, Happy Baby podcast last month was part of her efforts to help other new parents.
"She is exposing herself," a palace source told People. "This is not a vanity exercise. This is her talking about her work and what she has learned as a mother because of her work."